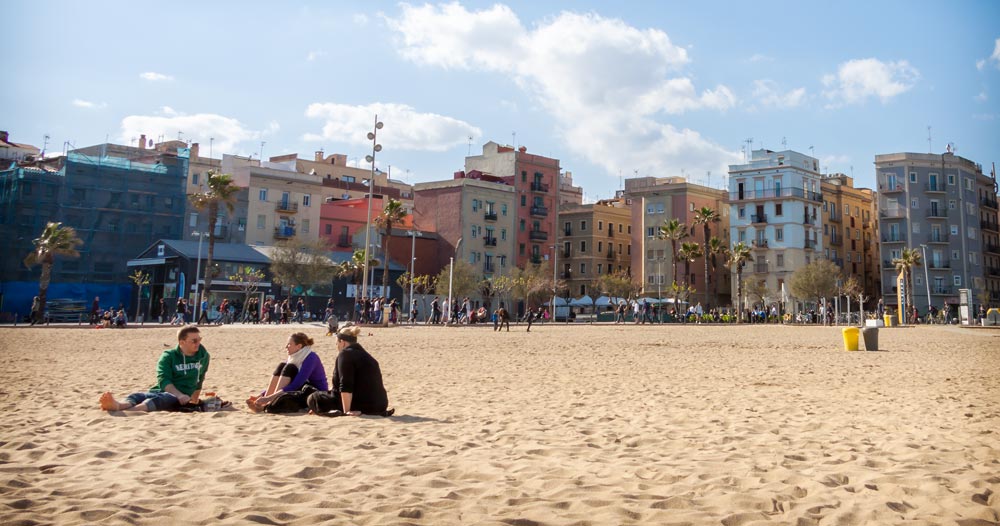 24 Mar

Spring in Barcelona

It is officially spring in Barcelona. The high season for Barcelona tourism is fast approaching. Now is the best time to visit Barcelona. Enjoy warm sunny days, less crowded tourist sites, lower prices and cool local events and festivals.
A couple of cool things going on in Barcelona in the spring of 2015:

Primavera Sound (28th – 30th May) – the ultimate music festival and one of the best events in all of Europe. Taking place at various venues throughout Barcelona, Primavera Sound is a full blown music festival, tour de force.

Barcelona Beer Festival (13th – 15th April) – Located in the Museo Maratim de Barcelona, there will be over 300 different craft beers. This is the ultimate Catalan Beer Tasting experience. For more information check out the Barcelona Beer Festival website.
Where to stay when visitng Barcelona in the Spring
The best accommodation deals can be found by booking a Barcelona hostel. The hostels in Barcelona are some of the best in the world and offer much more than what would be generally expected of hostel style accomodation. Barcelona has come to be the center of a new age in tourist accommodation. Around Barcelona there have been developing different hostel types and categories. No longer is a hostel just hostel and a hotel just a hotel.
Boutique hostels have been around for the past 5 to 6 years but have recently been getting more attention as an alternative to the standard bed & breakfast. Boutique hostels are generally smaller and provide more intimate environment. With less than 40 beds, a boutique hostel can provide a higher level of service and greater attention to the needs of guests. Barcelona boutique hostels have taken this to another level by adding high quality facilities and stylish design. The boutique hostels in Barcelona are some of the best hostels in the world and are also surprisingly affordable.
Design hostels are a type of hostel that have become much more prevelnet over the past 3 to 4 years. These are truly the 4 star accommodation of the hostel industry. Celebrated architects and famous interior designers are now being employed to add a new level of class and style to hostel accommodation. This is nowhere more common than in Barcelona. The Barcelona Design Hostel Scene has seen a dramatic boom in the past 2 years. This boom has forced hostels worldwide to rethink their business model and strategy. It has also forced the regular hotel owner to take measures to keep up with the new competition.
Party Hostels are nothing new in the hostel scene. Party hostels have been around for a long time and they are the origin of the modern boom in hostel business. Great for young traveler looking to have a good time on a budget, party hostels offer a safe, friendly, open and international environment where guest can feel comfortable letting loose and just having a good time. Barcelona party hostels are some of the most famous party hostels in the world.